Welcome to the Cornerstone Child Development Centre!
Cornerstone provides children aged three to 12 years with the opportunity to learn and grow in a rich and developmentally-appropriate environment. Our skilled and caring teachers provide hands-on, interactive activities that challenge children's imaginations and encourage essential skills for success, both in school and throughout life.
Here at Cornerstone, we: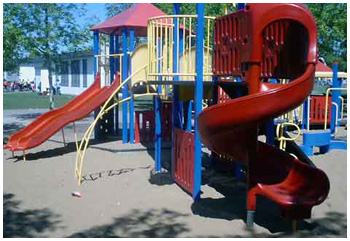 Provide a fun, safe and secure environment where children can learn, develop and grow.
Employ trained and certified child care staff.
Offer a nurturing environment.
Develop appropriately planned activities that are designed to help each child develop to his or her full potential. To see the programs we offer, visit our programs page.
Encourage and welcome parental input to build the connection between home and the child care program, a key ingredient to success in the child care experience.
Serve each child's and each family's unique needs.
Cornerstone - meeting the child care needs of Edmonton families since 1985.